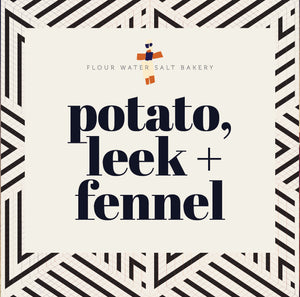 A classic combination with the help of a little fennel. delicious, heart warming soup.

Ingredients: potato, leek, fennel, celery, cream, garlic, olive oil, vegetable stock, salt.

To reheat, thaw soup and reheat in a saucepan. Add a little stock or water in necessary. alternatively, microwave until hot.

keep refrigerated below 4 degrees. made in a kitchen that also processes nuts.