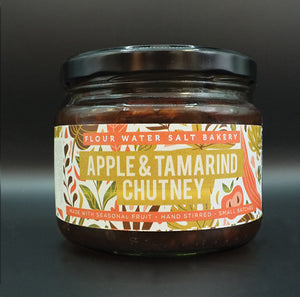 Take your ham and cheese to the next level with our apple + tamarind chutney. Dark and sticky with the perfect sour notes of tamarind. This on any cheese or Ploughman's board will be the highlight. 
Ingredients: apples, brown sugar, cider vinegar, onions, raisins, mustard seeds, tamarind, fennel seeds, ginger, salt. 
Refrigerate after opening.