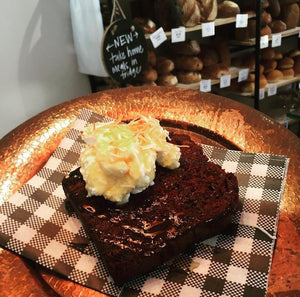 Who doesn't love banana bread?! Dense and delicious and spiced with our very own speculaas spice. Cut in to thick slabs and toast and smear with butter or lash out with some ricotta and honey. Freezes beautifully so you can always have morning tea at the ready.
Don't baulk at the price - this is a large loaf that weights 1.95kg. This is nothing like the banana breads you see in the supermarket.
Ingredients: Bananas, gluten free flour, coconut, brown sugar, oil, eggs, honey, bicarb, vanilla, speculaas spice.